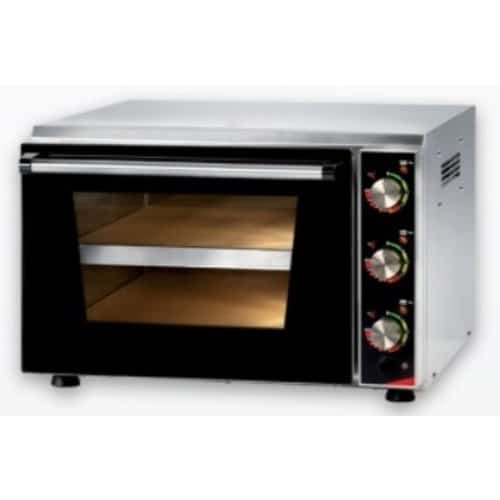 04 Apr

Which pizza oven is the best for your business?

There are a number of factors that should go into your decision when deciding to purchase a pizza oven for your business. A good quality oven should last for years and prove worthy of your investment. The oven that you choose should be reliable and be capable of working just as hard as your business. Below we have laid out some of the most common queries that we have come across when advising our clients on ovens.
How much are commercial pizza ovens?
Prices of pizza ovens on the market can vary depending on your needs. We have offer a range of ovens that caters for all business, no matter what your size. Our ovens start at €1,800 and go up to €3,995.
The benefits of investing in your pizza oven
Cut down on cooking times
Increase production capabilities
Higher levels of control – top quality ovens allow you to adjust settings and temperatures as required
High quality ovens ensure an even cook, producing better quality pizzas
A beautiful oven visible in a kitchen can make a restaurant stand out and improve the overall dining experience
Give your chefs the tools needed to bring their recipes to the next level. Our range of the ovens represent what we believe best suits the Irish market.
How long do the pizzas take to cook?
If you are combining your oven with Absolutely Fabulous Pizzas, cooking time takes approximately 3 minutes. This is because our pizzas are immediately blast frozen after being baked in a traditional stone oven.
Explore our range of Commercial Pizza Ovens
Ab Fab Foods have been in the pizza business for over 10 years. Over those years we have gained extensive knowledge of the pizza industry and used this to develop our services and product offerings. Our range of commercial pizza ovens are hand-built, Italian made which produce high quality pizzas for your customers. We offer a wide range, from our Opale Electric Dome oven, to our small easily position MD Pizza Oven.
Which oven is best for your business?

MD Black Pizza Oven
Perfect for smaller operations – cafe's, mobile caterers, food courts etc
Interior light and glass windows allow you to see the pizzas as they are cooking
Optimal control with an adjustable temperature up to 350 °C
Price: €1,800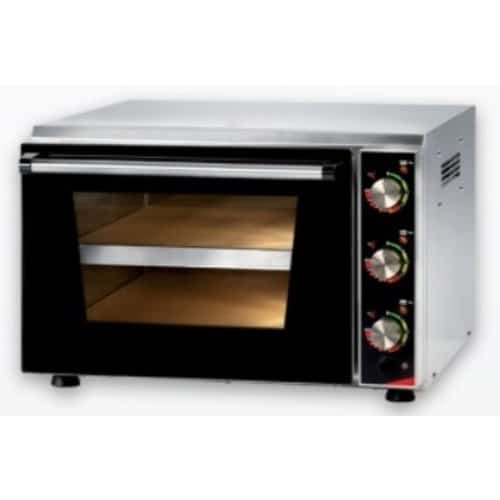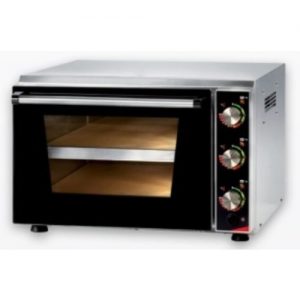 The AbFab Twin Glass Pizza Oven
Stainless steel build makes this a durable, long lasting pizza oven for a busy establishment
Low energy consumption, costing less than €5 per day on average to run
Great usability and control: For each deck, this oven has duel temperature controls, 2 electromechanical thermostats and cold touch glass doors
Temperatures range from

50°C to 450°C

No disruption or wait time: Plug in and it is ready to go straight away
Price: €2,350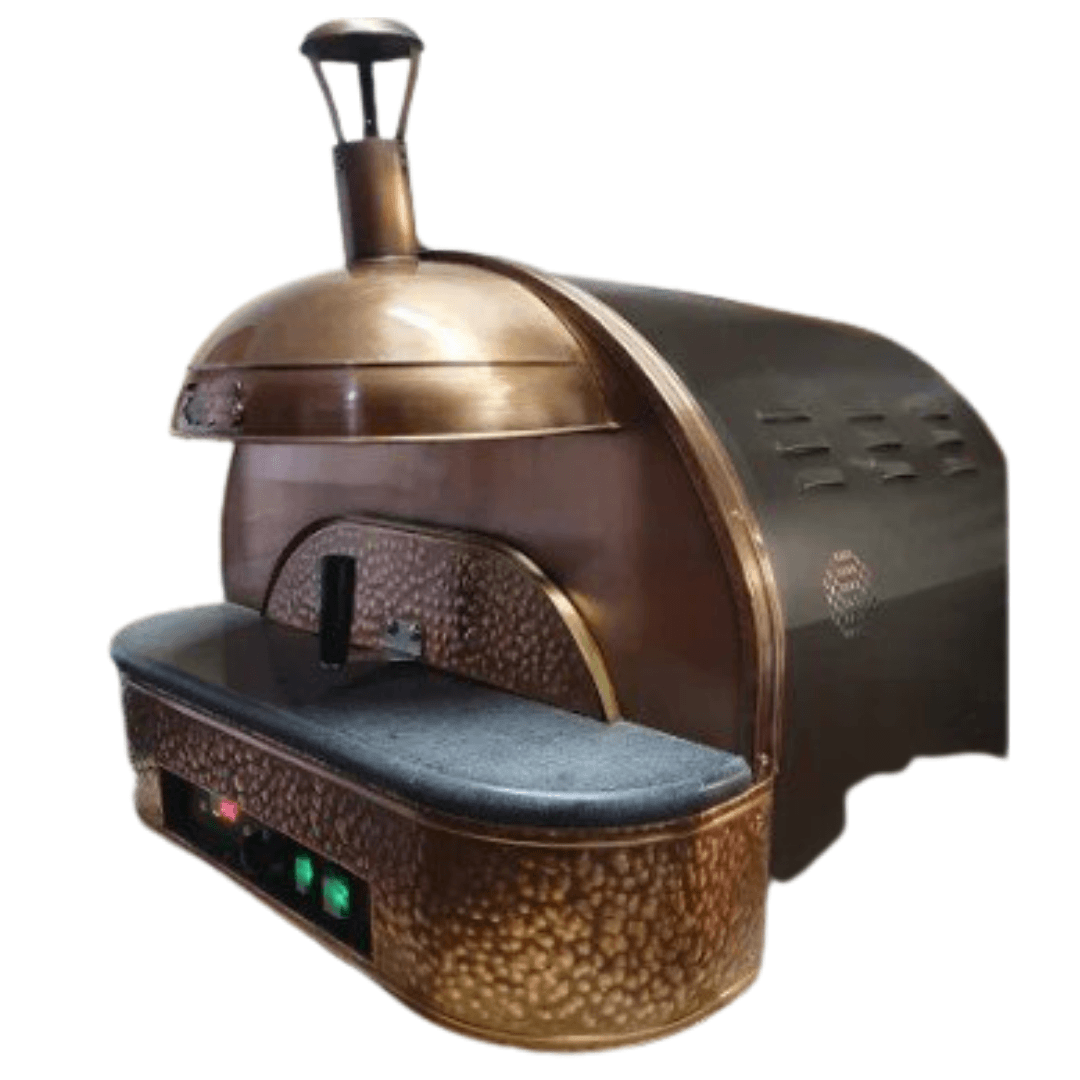 Opale Electric Dome Pizza Oven
Top of the range oven that will take your pizzas to the next level
Extremely efficient for busy, high demand restaurants: fits up to four 12-inch pizzas at one time
Looks stylish and professional in an open kitchens
Heating elements at the top and bottom of the oven create an even bake every time
Specs:
Output: 3 kW
Electrical connection: 230 Volt, 1 N, 50 Hz.
Temperature range: 60 – 520 °C
Colour: Bronze
Price: €3,995
Get in touch to find out more about our range of ovens!
We are one of the top providers of pizza ovens in Ireland and would be happy to help you with any queries that you may have.
Call us: +35312762621
Get in touch via our contact form